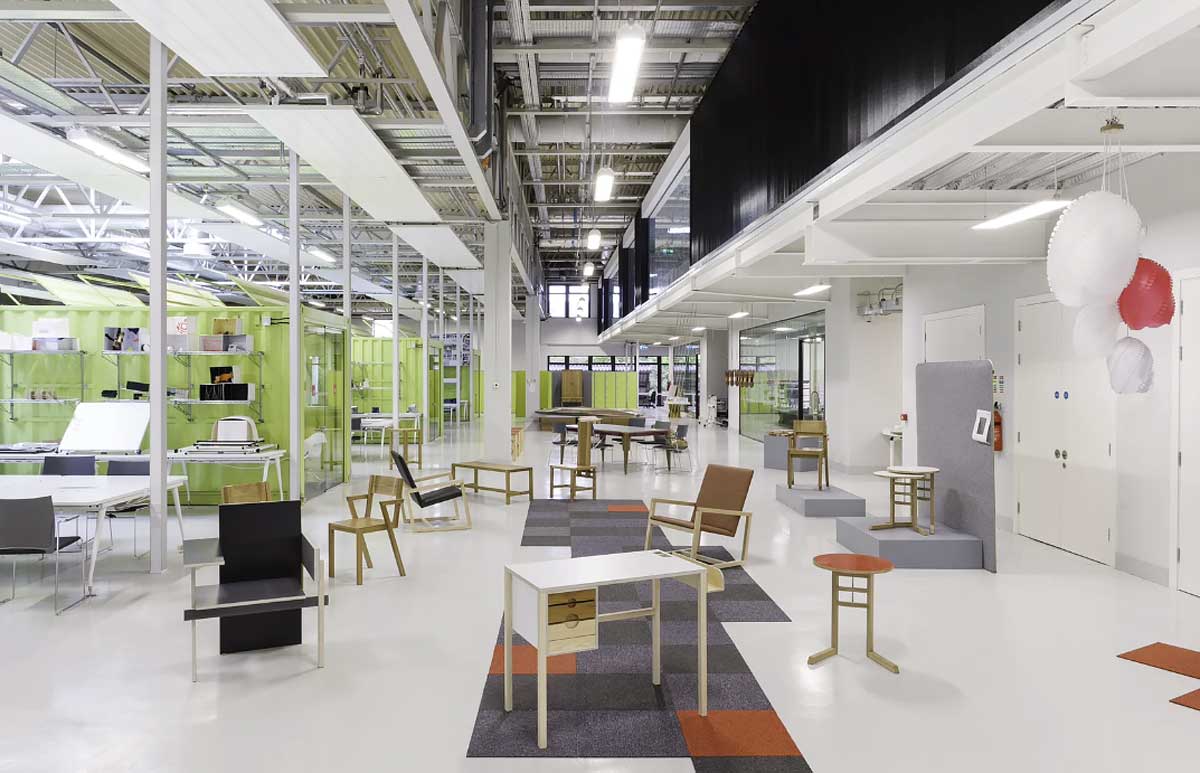 Client:

CIT School of Architecture

  Architect:

RKD

    Location: Cork

Client:

CIT School of Architecture



Architect:

RKD



Location:

Cork



Allied completed the installation of
Komfort Polar Single Glazed Fire Rated
and Polar Vision Double Glazed Fire Rated Partitions and Atrium Screens at Cork Institute of Technology's newest learning space, the '
Architecture Factory
', housing the Department of Architecture.
The Komfort Polar screens provide a 30/30 fire rating (integrity and insulation) while providing a barrier load of 1.5kN/m up to 3000mm high for atrium areas.  Acoustics were important and Polar Vision (frameless) double glazed screens provide an acoustic rating of Rw45dB.
The Interior Architecture design was by Marc O Riain, a CIT lecturer, with architecture and construction by project architects RKD.  The exciting modern space is defined by the 6 lime green used shipping containers serving as offices which surround the open plan design studios.
The space is actually an old factory (the former TYCO building), converted smartly and cost effectively, resulting in an innovative and creative space. There are no ceiling grids, a few walls, factory lighting, and no air conditioning (the types of things that make traditional office or education spaces expensive).
The design, according to Marc O Riain, takes its lead from the occupy movement. The design follows the principals of Guerrilla Architecture, opportunistic and unconventional. The building adaption is interior architecture; there is no elevation, no outward expression of the interior intervention. The contemporary use of containers in architecture reflects the field's interest in sustainable reuse and re embodiment of energy through re purposing.
Get in Touch
How can we help?