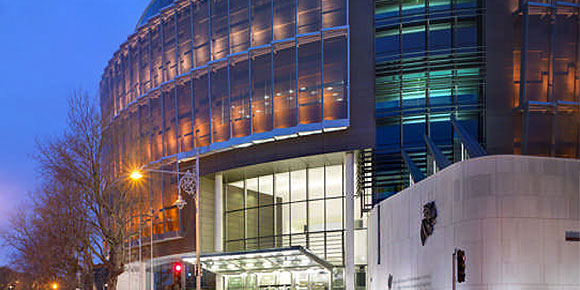 Allied Workspace installed mechanically operated mobile shelving for the storage of lever arch and box files in various banks in this prestigious building. The system is regarded as the easiest system to operate due to its ability to move 4800kg of weight with 1kg of force.
The Criminal Courts Complex was the largest courts project undertaken in the State since the building of the Four Courts itself. The 10 storey high building has 22 double height courtrooms, 16 of which are jury courts.
Designed by Henry J Lyons Architects, the building will be an exemplar of sustainable design and was voted Ireland's favourite new building from a shortlist of 55.
Staff are already commenting on how smooth and easy the M9000 is to manage in comparison to systems used in the past.