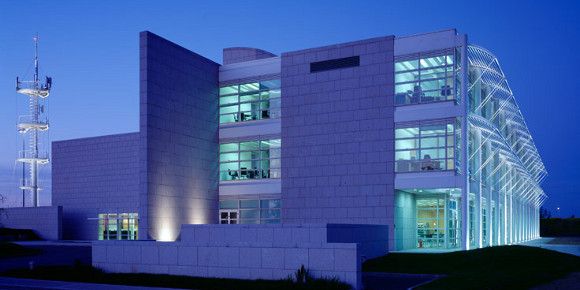 Eircom is the principal provider of fixed-line and mobile telecommunications services in Ireland.
The Network Management Centre is the critical nerve centre from which the country's telecommunications network is monitored and managed around the clock, with associated office accommodation for almost 600 technical support staff.
As part of an extensive refurbishment project of the second floor office area, Allied Workspace was successful in securing the contract to supply and install a new Double Glazed Partition Wall (with integrated venetian blinds) and Double Glazed Acoustic  Door complete with manifestation.
While the double glazed screen provides a high acoustic performance rating of 48dB(Rw), the "SONIK" double glazed door further complements the completed installation with its unique design providing an acoustic rating of 38dB(Rw).