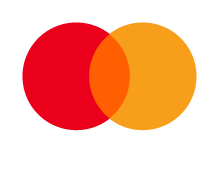 Client:

One South County



Architects:

TOT Architecture



Location:

South County Dublin



Client:

One South County   

   Architects:

TOT Architecture

    

Location: 

South County Dublin
Acoustic Rating: 

Up to Rw 54dB   

Fire Rating: 

E/I 30 Integrity and Insulation
One South County – Mastercard European Technology Hub
South County Campus will comprise three state of the art prestigious 5 storey HQ office buildings designed by award winning architects, TOT Architects.
One South county is a 5 story building with two 18m wide wings per floor separated by a 11m atrium and gross floor area of 13,875 sqm.
Mastercard will occupy the building with its European Technology Hub:  Executive vice president and head of Mastercard Labs Ken Moore said: "Ireland is the heart of our global innovation efforts – throughout Mastercard, Dublin is admired as a key technology hub – we're looking to replicate the innovation culture we've fostered here in our offices around the world"
Key Performance Data
Sound Isolation
• Double Glazed Screens up to Rw 54dB
Fire Rated Screens
Double Glazed EI30 (integrity and Insulation).
About the System
Komfort Polar fire rated double glazed wall systems are perfect for safety oriented applications. In One South County we have incorporated 15mm deflection heads to accommodate movement in the building.  The system offers a wide range of design elements allowing you to customize your space.
Fire rated double glazed partitions let you have it all:  the acoustics, aesthetics and privacy of Komfort's world-leading Polar partitioning system with the added benefit of being fire rated.
​
Get in Touch
How can we help?