With this complete profile system including fittings and accessories, one and two-leaf flush-mounted doors, fire protection glazing, and doors in glass walls can be efficiently and reliably made. With an installation depth of only 70 mm, the profiles achieve resistance times of more than 60 minutes according to EN 1634 due to the new, intelligent fire retardant filling. 
Janisol C4 doors feature double rebate seals. Fittings, locks and accessories can be integrated into the profile in an uncomplicated way. The appearance of the Janisol C4 doors is virtually congruent with the rest of the Jansen fire resistant systems.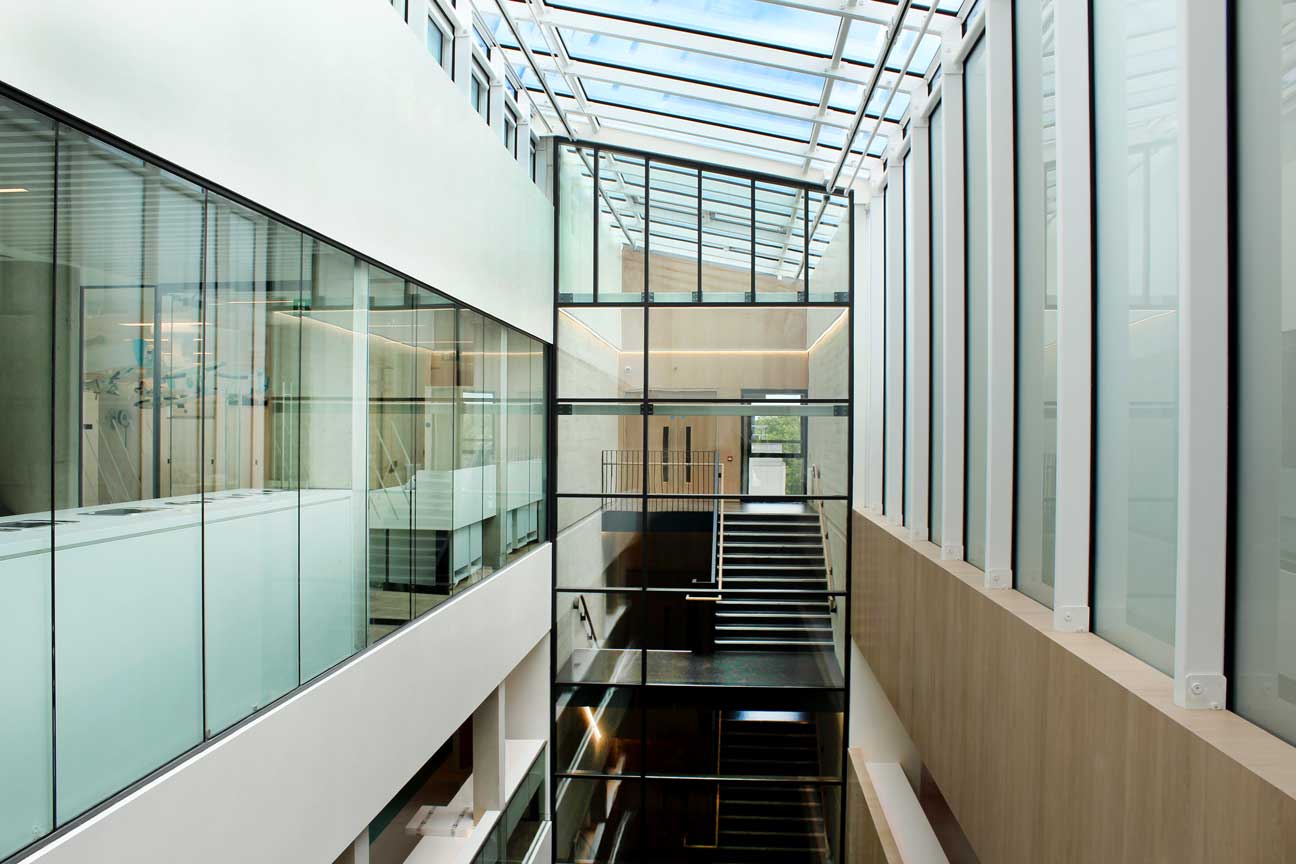 Royal College of Surgeons Ireland
Allied was awarded the contract to supply and install a 120/120 EI (integrity insulation) SchücoViss fire rated curtain wall screen to the main stair-core looking out over the central atrium for the The New Academic Educational Building (NAEB) for the Royal College of Surgeons Ireland.
As specialists in the field of fire resistant glazing, Allied was able to engineer a solution to meet the requirements for the 22.5 meter multi story firescreen installed reaching from the lower ground floor up to the skylight allowing natural light into the core of the building.
Other Fire Rated Products
Get in Touch
How can we help?