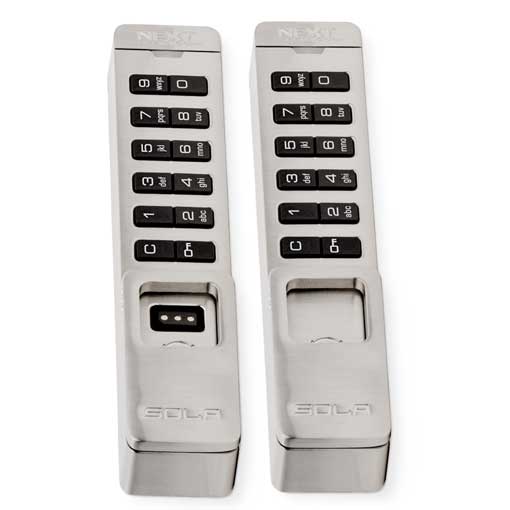 Simplified locker locks smartly designed to secure personal storage.
An electronic keypad cam lock designed for surface mount installations to secure personal storage for both day-use and private-use applications. Available in a vertical or horizontal orientation and with a cam that can lock in four directions (top, bottom, left or right), Sola is a perfect for new and retrofit projects.
Key Managed
Program and manage with Digilock's patented Programming and Manager Keys
Code Managed
Program and manage with alphanumeric code for a truly Keyless system.
Keypad
With the alphanumeric keypad interface, the locks operate with a self selected 4 digit used code.
Technical Documents
Keypad Managed DataSheet
Code Managed DataSheet

Thinking about using our Digilock Keyless Locker solutions?
Request a call back and let us help you.
Because we believe your project matters.