A collection of toilet vanity units that are contemporary in style and highly functional.
Whether you're looking to create a prestigious luxury finish or something simple and understated, the Thrislington collection has everything you need.
We offer a range of different vanity units ideal for any specification and all designed to match perfectly with the rest of our range.
Vanity units are perfect for keeping washrooms clutter free.
They also make cleaning much easier and as you can see from the selection of toilet vanity units below, many different styles of washroom are encompassed. These range from the very practical Solid Surface toilet vanity range, through to vanity units for baby changing.
Available in kiln fused glass, solid surface, concrete, silestone, natural stones and both compact grade and high pressure laminate.
Technical Documents
Vanity Toilet Cubicles Brochures
Vanity Toilet Cubicles CAD Details
Vanity Toilet Cubicles BIM Files
Supported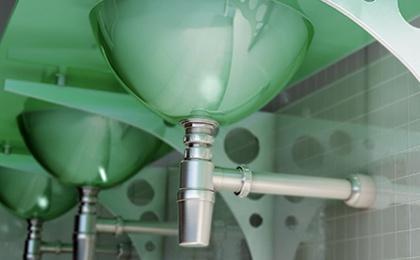 Supported by steel or aluminium framework.
Conceal pipework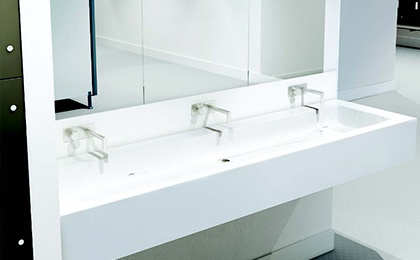 Optional access panels to conceal pipework.
Variety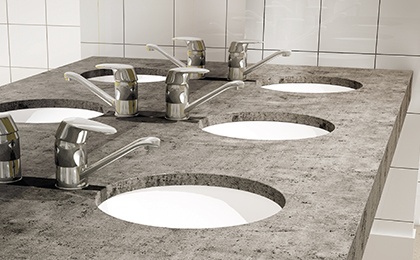 Factory prefabricated. Variety of profiles.
10 Year Guarantee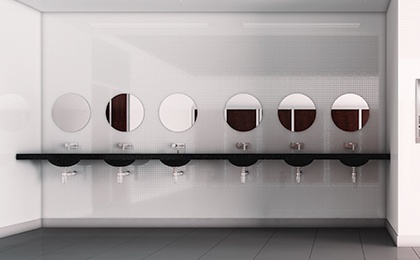 Thinking about using our Vanity Units solutions?
Request a call back and let us help you.
Because we believe your project matters.