S 2000 Classic from Allied offers more than you would usually expect. Why? Because as the steel locker market leader, we strive to keep one jump ahead at all times. The ventilation concept, bases, range of accessories or lock variants: The timeless classic from Allied has been setting standards in the basic class for decades

Mechanical locking systems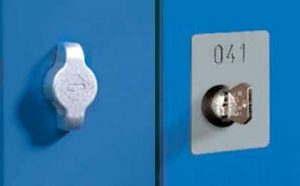 This includes turning bolt latch, mechanical combination lock and SAFE-O-MAT lock.
Accessories in the locker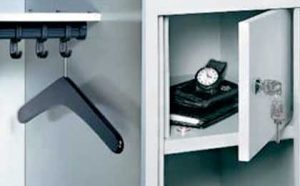 This includes partition beneath the hat shelf, coat hangers, interior security compartment, and additional shelf.
Accessories on the door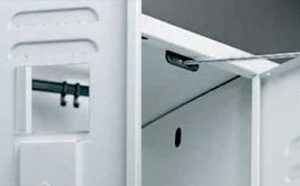 This includes mirror, label holder, comfort label holders and door opening limiter 90°.
Practical additional fittings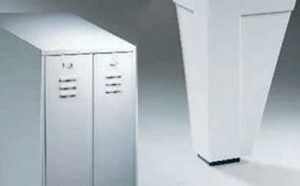 This includes locker with integrated sloping top and special plastic feet for improved corrosion protection.
It's your choice.
One solution to all requirements? That was once the case. You can find the perfect locker for every application in the S 2000 Classic range. You can bet our range has the right one for you, too.
Your Allied furniture adviser will be glad to give you more information and to demonstrate the ideal
solution for you.
The S 2000 Classic series from Allied is available …
… in compartment widths


of 300 or 400 mm, with one, two, three, four or five compartments (compartment width 400 mm: up to four compartments)

… with feet or plinths


… with various bases

benches in front of or beneath the locker or lowered bench base


… with practical solutions

as Z combination wardrobes with fixed doors or folding door mechanisms


… in various door models

centre-closing doors with single locking mechanism or one door for two compartments (street/work clothing model)


… as multi-tier models

as double tier lockers (two doors, one above the other) and assembled box lockers


as laundry lockers, cleaning equipment cupboards or storage cupboard

Technical Documents
Lockers Spec Sheet
Classic Lockers Finishes
Classic Lockers Specification Guide
Classic Lockers Brochure
Thinking about using our Classic Locker solutions?
Request a call back and let us help you.
Because we believe your project matters.