The highlight
For some tasks, you simply need an expert. Such as the furnishing of changing rooms. Whenever you need a crucial "extra bonus" in terms of space, function and design – Prefino is in its element.
Do you have relatively large storage needs? Do you need special interior fittings? Do you set great store by variability and retrofitting flexibility? Is hygiene particularly important in your premises? Do you need online locking systems that are managed securely and neatly connected? Then Prefino from Allied – the market leader in changing-room and cloakroom furnishing – is the perfect system for you

Elegant to look at – easy to clean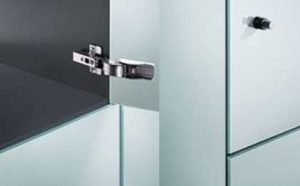 This includes smooth interior walls and smooth outer door surfaces.
Safety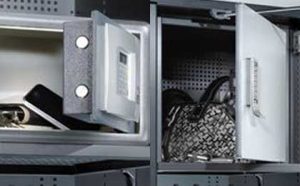 This includes safe with PIN code lock and security compartment.
Lock systems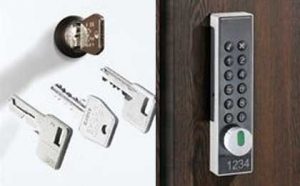 This includes mechanical locking systems, electronic offline and online locking systems.
Accessories on the door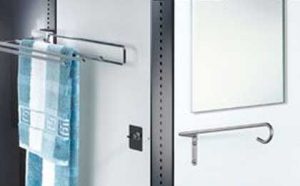 This includes shower gel and flip-flop holder, towel rail and mirror.
The S 7000 Prefino series from Allied is available …
… in compartment widths

of 300 or 400 mm, with one, two, three or four compartments (compartment width 400 mm: up to three compartments)


… in different designs

with continuous doors and two, three, four, five or six lockers on top of each other


… in a wide range of front and door finishes

e.g. in steel or stainless steel, wood decor or real-wood veneer, enamelled glass or utterly individual with printed glass or vectogram cut into HPL


… on various mounts

on feet or with a base, wallmounted or on an on-site plinth


… with sub-frames, corner solutions, panels and installation sloping roofs

with integrated bench, storage box, panels for interior and external corners, mirror or technology panels for the front faces, and installation sloping roofs with or without lighting


… as solutions for special requirements

e.g. with doors that close together, with security compartments, Z locker versions or for special tasks as "communication islands" or bag lockers


Technical Documents
Lockers Spec Sheet
Prefino Lockers Finishes
Prefino Lockers Specification Guide
Prefino Lockers Brochure
Thinking about using our Prefino Locker solutions?
Request a call back and let us help you.
Because we believe your project matters.