AIRBNB
Headquarters – Dublin Docklands
AMAZON
Burlington Rd. – Dublin 4
MASTERCARD
Technology Hub – South County Dublin
NTMA
Dublin Landings – North Wall Quay
AIRBNB
Headquarters – Dublin Docklands
AMAZON
Burlington Rd. – Dublin 4
MASTERCARD
Technology Hub – South County Dublin
NTMA
Dublin Landings – North Wall Quay
We work with select interior product manufacturers to create impactful and functional commercial spaces. With a focus on product quality and advances in technology, we set new standards in terms of design and installation expertise.
We are Allied – exceeding the needs of architects and the aspirations of clients.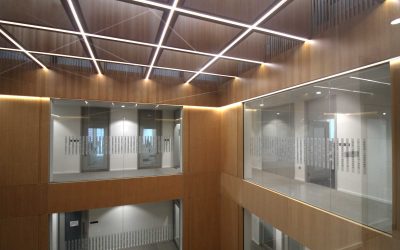 "Located within a complex context of various building typologies and eras, this pavilion sits calmly on the shore of the campus' lake, integrating comfortably in its scale and form. Each elevation addresses a different context with deceptive complexities despite its apparent simplicity. Chinese cultural sensibility lies at the core of this design as represented in its spatial progression, strict geometry and attention to detail. Despite this unmistakable cultural identity, the Centre retains a subtle familiarity through its use of materials, adding to its success as a public facility...
read more