The perfect choice

6000 Cambio from Allied is more than just a locker! It is flexible and versatile, allowing you to design attractive rooms and create an unmistakable ambiance.One of the features that sets this range apart from any others is its unlimited suitability for use in all areas of application and sectors of industry. Allowing you to create customised solutions that not only blend into their surroundings but also give them character in any location. Cambio from C+P is the right choice whenever you want to combine superb design with optimal functionality
HPL decor fronts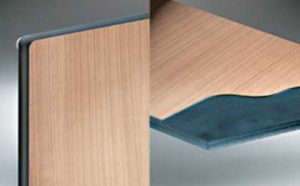 Highly compressed solid-core compact panels are ideally suited as door material.
Systematic ventilation and drying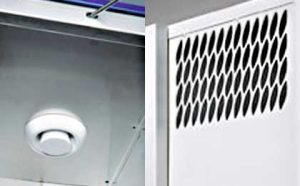 Cambio's self-ventilating system is based on the design principle of a chimney effect.
The S 6000 Cambio series from C+P is available in compartment widths of 300 or 400 mm, with one, two, three or four compartments (compartment width 400 mm: up to three compartments)

… in different designs, with continuous doors and two, three, four and five compartments on top of each other, or as a corner locker.

… in a wide range of front and door finishes
e.g. in steel, or stainless steel, wood decor or genuine wood varnish, upholstered leather or utterly individual with cut vectogram

… on various mounts


… with underbenches and corner solutions, with underbench, storage box, corner facing for inside corners, as a corner locker for inside and outside corners and double locker for outside corners

… as solutions for special requirements
e.g. with centre-closing doors, with safe, as Z-lockers and Z-combination lockers or for special requirements
Get in Touch
How can we help?